Quality in every detail
Your competitive advantages
Alpha tag is a premium segment of laser tag equipment. This statement affects any part of Alpha tag equipment. The best technical solutions in electronics and cooperation with existing employees at SOBR special police have allowed us to make Alpha tag a platform of the future.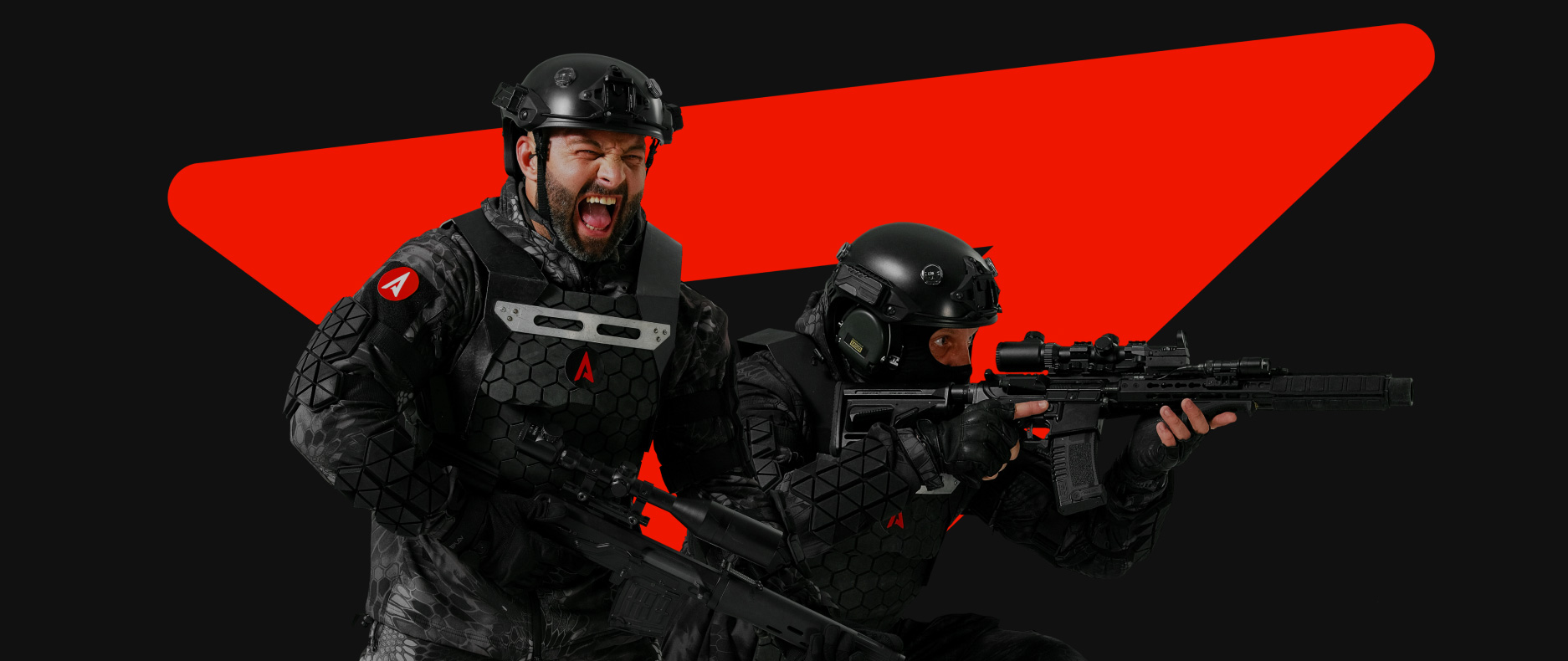 Electronics
Parallax 2.0 optical system
Using a new emitter and a special lens, we minimised ricochets and increased the range 2.5 times without compromising quality.
Read more
Pro signal sound system
120 sound effects recorded by a professional studio. We created a step-by-step warning system in which all game events are marked.
Read more
High-capacity battery
Inside game sets there are lithium batteries with a uge capacity, ensuring uninterrupted operation for 36 hours.
Read more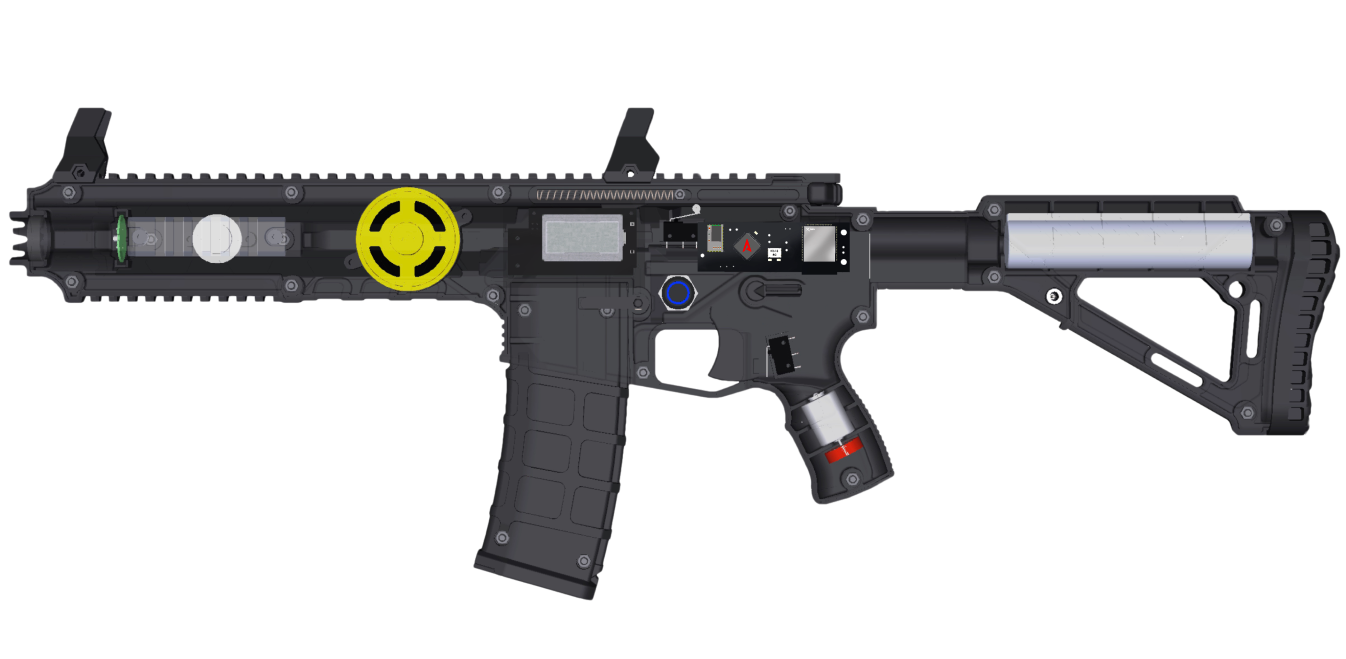 Bluetooth 5
The new Bluetooth module supports communication with 7 additional game devices
Read more
Smart NFC
Alpha tag is based on the Easy Start principle. All you have to do is bring the headband to the rifle and the laser tag game set is ready for play.
Read more
X-Gen Wi-Fi module
All hits, misses, "kills" are sent to the server in real time. All stats are stored in the headband.
Read more
Ergonomics
LEDs and vibration motors
In each hit sensor we placed a super-bright LED and a vibration motor. If ther player is hit,only those sensors that have been triggered by an IR pulse will vibrate. The player will always understand the direction of the incoming shot and will be able to quickly respond.
Read more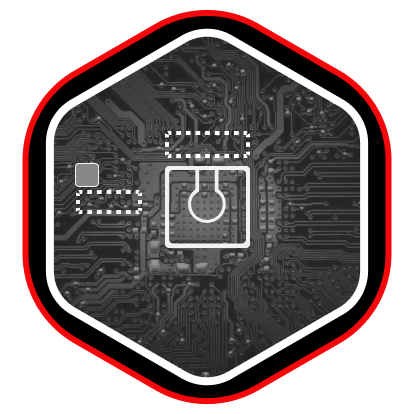 Sensors
The sensors on the headband have become more technologically advanced. We made the sensors smaller in height, and in in terms of aesthetics we came up with hexagonal shapes.
Read more
Photo detectors
The alphatag headband contains a unique photo sensor with a sensitivity angle of 140 degrees. This means that the headband will unmistakably capture the IR pulse.
Read more
Alphalink Connection 10 000 10,000 game sets with stats support
Unique scenarios Vampires vs zombies, the last hero, Royal Battle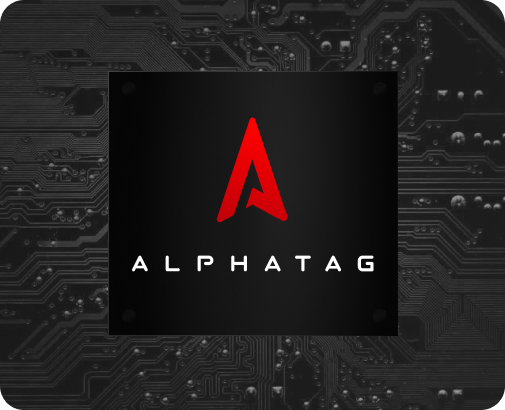 Player's independence
from weapons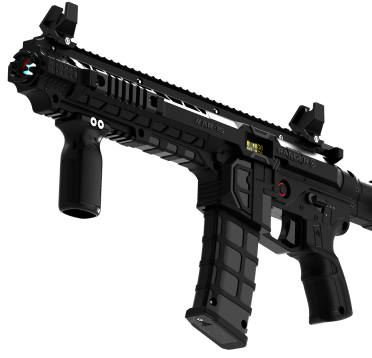 Smart NFC
Plug and Play
Collecting statistics in real time
New headband shape

Alfatag uses the anatomical shape of the head sensors, in which there is no pressure on the ears. Due to this, the bandage is not felt on the head even after hours of play.

Functional innovations

A Headband has a communication module with an OLED display for quick setting up the game complex. It takes a few seconds to connect defeat sensors and gaming up devices.

Improved inside and ouside

An electronic stuffing of the headband is hidden inside the cuff and zipper. The new hexagonal shape of the defeat sensors made them more resistant to physical impact. The multi-zone functions and the anti-cheat system from the previous generations have been preserved and improved.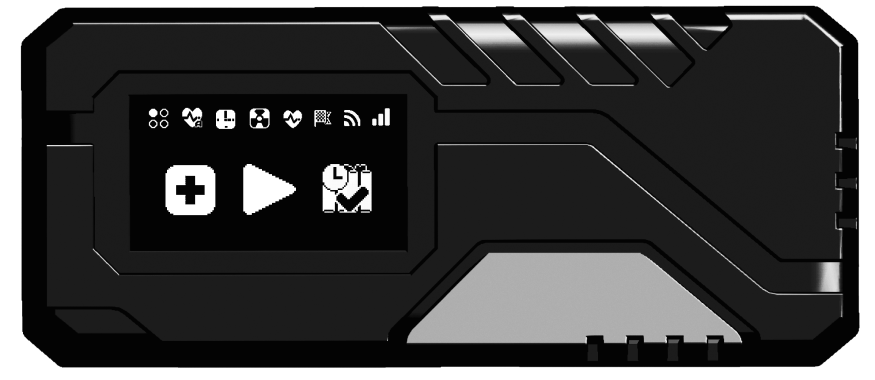 Control unit with OLED display
The initial setup of the kit is possible via a bandage, vest or helmet. With the OLED control box, you can connect other gaming devices, find out about the enabled game modes, see basic settings, firmware version and charge level.
Read more
Summarizing the talk
Alphatag is more than laser tag
Alpha tag is a community. A community of players, manufacturers, technologies, advanced solutions, experience and courage. Such a fizzy cocktail helps create developments that mark the beginning of a new era in the industry. Play once – you will forget about other tactical and military games. Because Alpha tag is more than laser tag.
Buy alphatag sets