Windows, Android, IOS
Available on all platforms
We know that laser tag can be different: some people have their own fixed playground, and others – set up the taggers right on the battlefield. This is why Alpha software is available on both laptops and tablets. We are for versatility: the software will run on 7, 8, 10 versions of Windows, Android and iOS operating systems.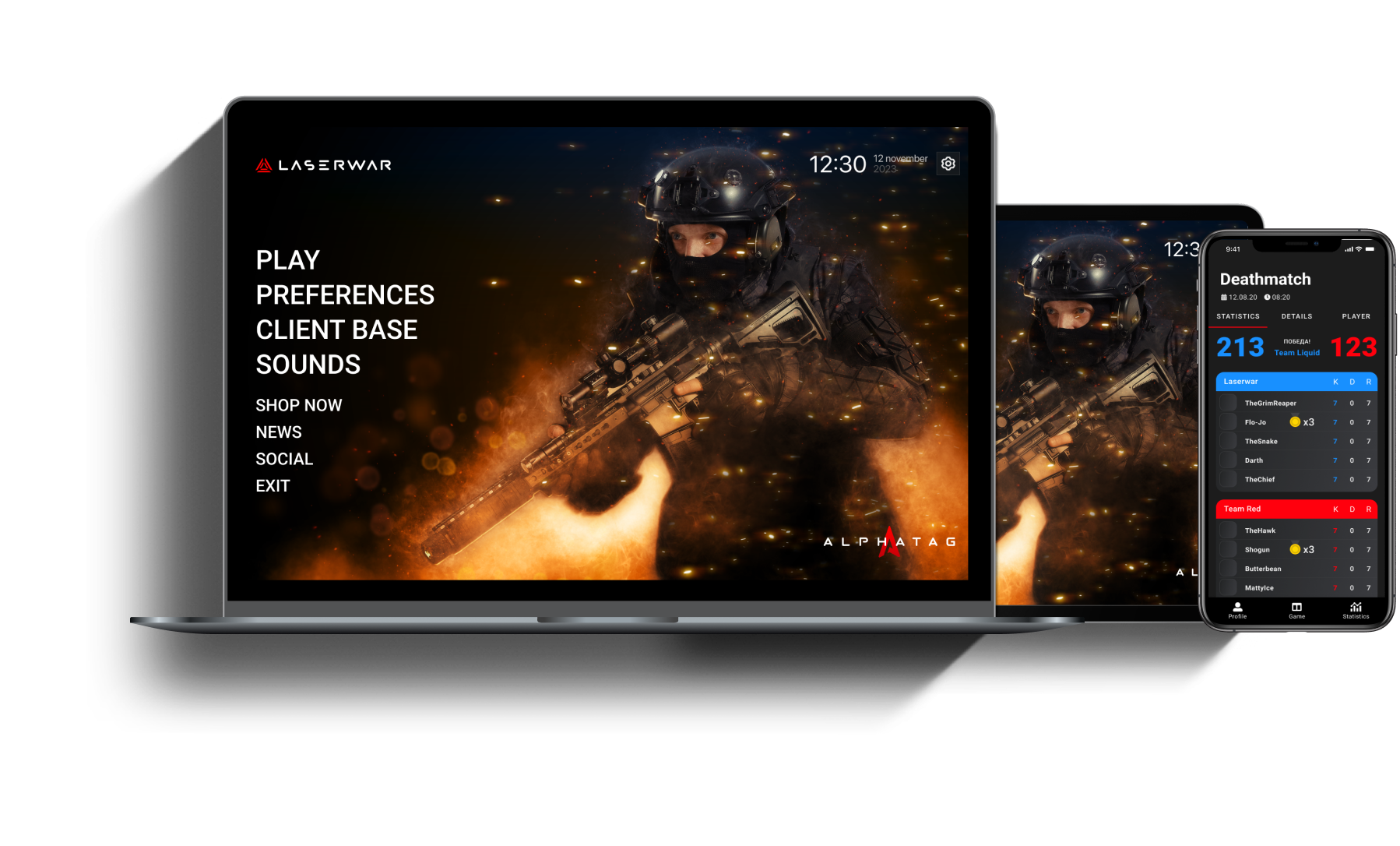 Speed, convenience, reliability
Intuitive UI
Alphatag is an intuitive interface, simple navigation and well thought-out design. We have developed from scratch images of scenarios, kits, rating system, awards and medals – we did everything to ensure that the product design meets all UX standards.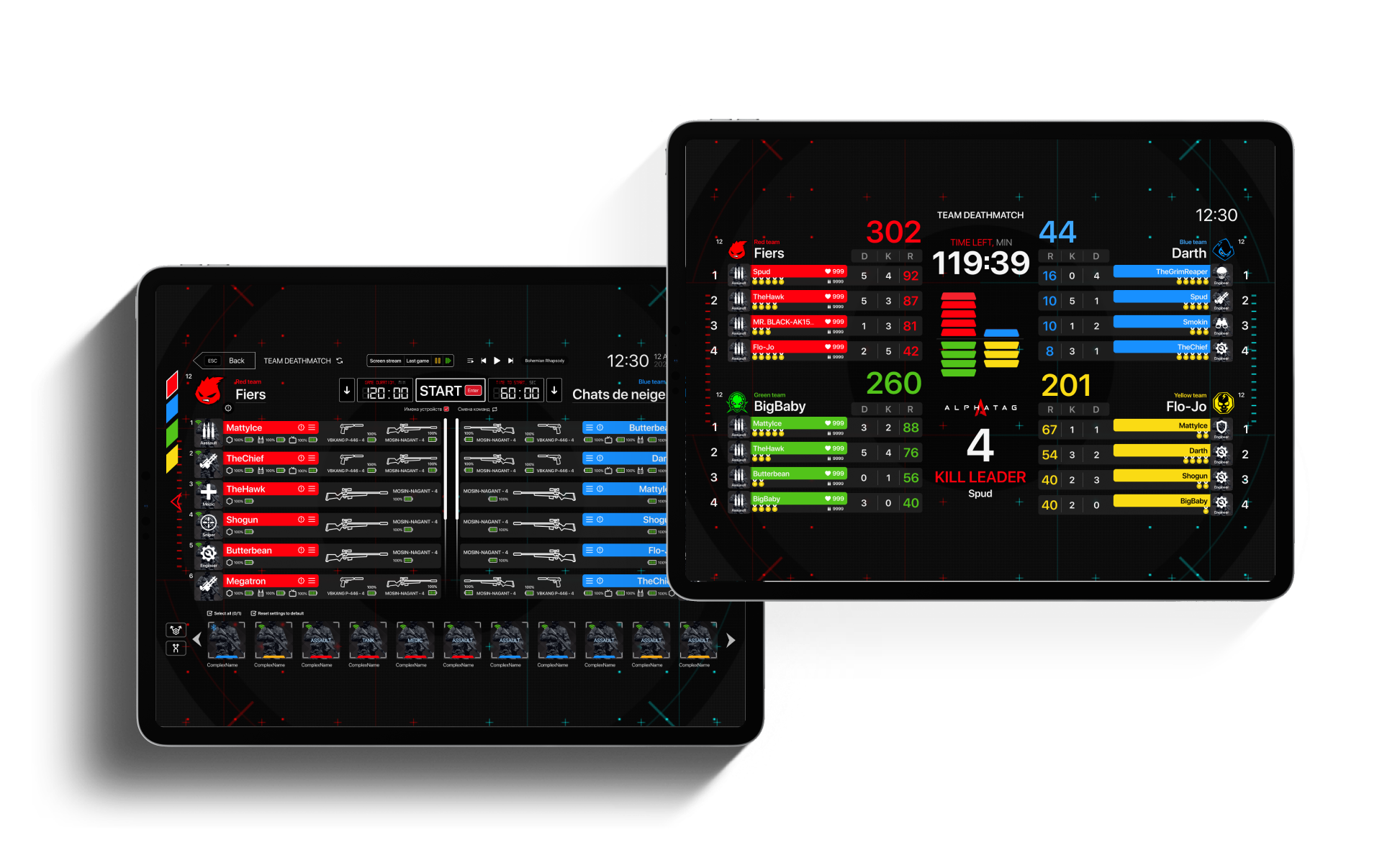 Ecosystem

Laser tag is not only hardware and software. These are, first of all, people who are passionate about the game. We help them keep abreast of industry news and innovations: we notify about changes, upcoming games and new scenarios using the system.

Freeware

The Configurator is free to download. No lump sum payments, no renewal fees. You get access to all functions in full, regardless of whether you have one tagger or a whole equipment line.

Adaptive design

The alphatag configurator adjusts to your screen resolution. All design elements – navigation icons, buttons, menu items, text accompaniment – are conveniently viewed from a mobile device, tablet or desktop computer.

Multilingual UI

The configurator can be configured in different languages depending on the region. It is important for us that the software and the owners of Alfatag understand each other perfectly. Both in a game situation and when setting up equipment.
Collect achievements and share them
System of awards and medals
Gamification is what singles out alphatag software from other projects. Increase involvement, strengthen customer loyalty and collect achievements. You have this opportunity right now.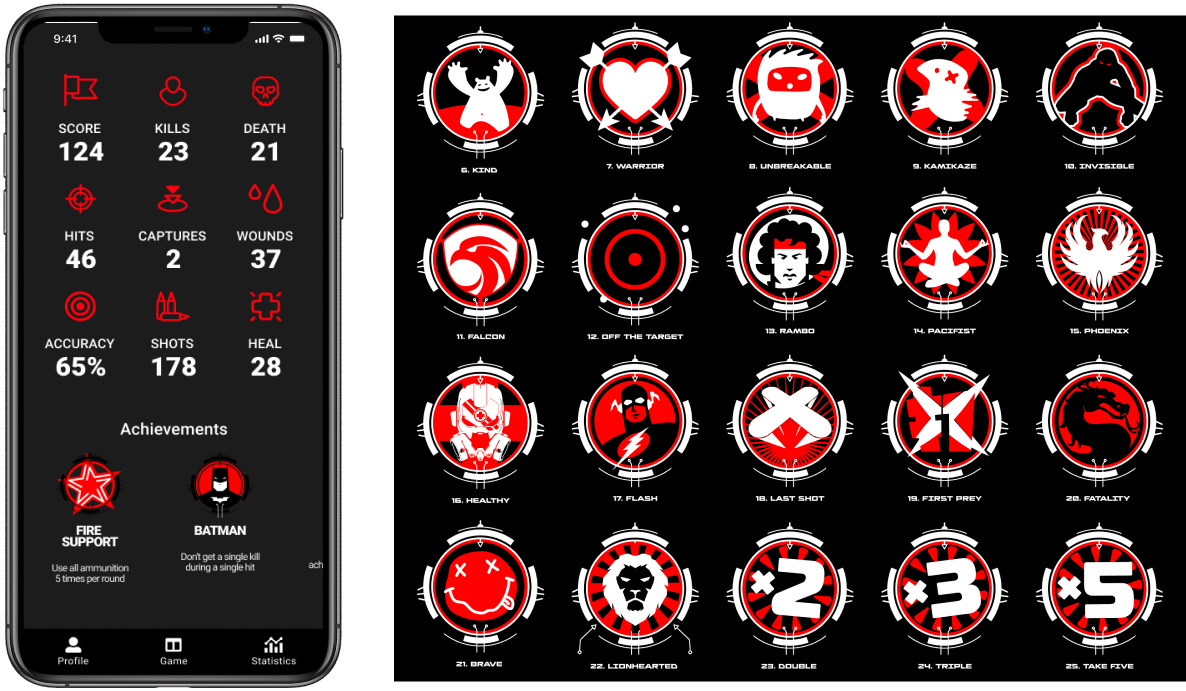 Build marketing strategy
Players database
Work with attracted clients: enter the contacts of players, their preferences and game parameters into the system. Make personal mailings, form advertising offers and promotions.
Return up to 80% of players to the club.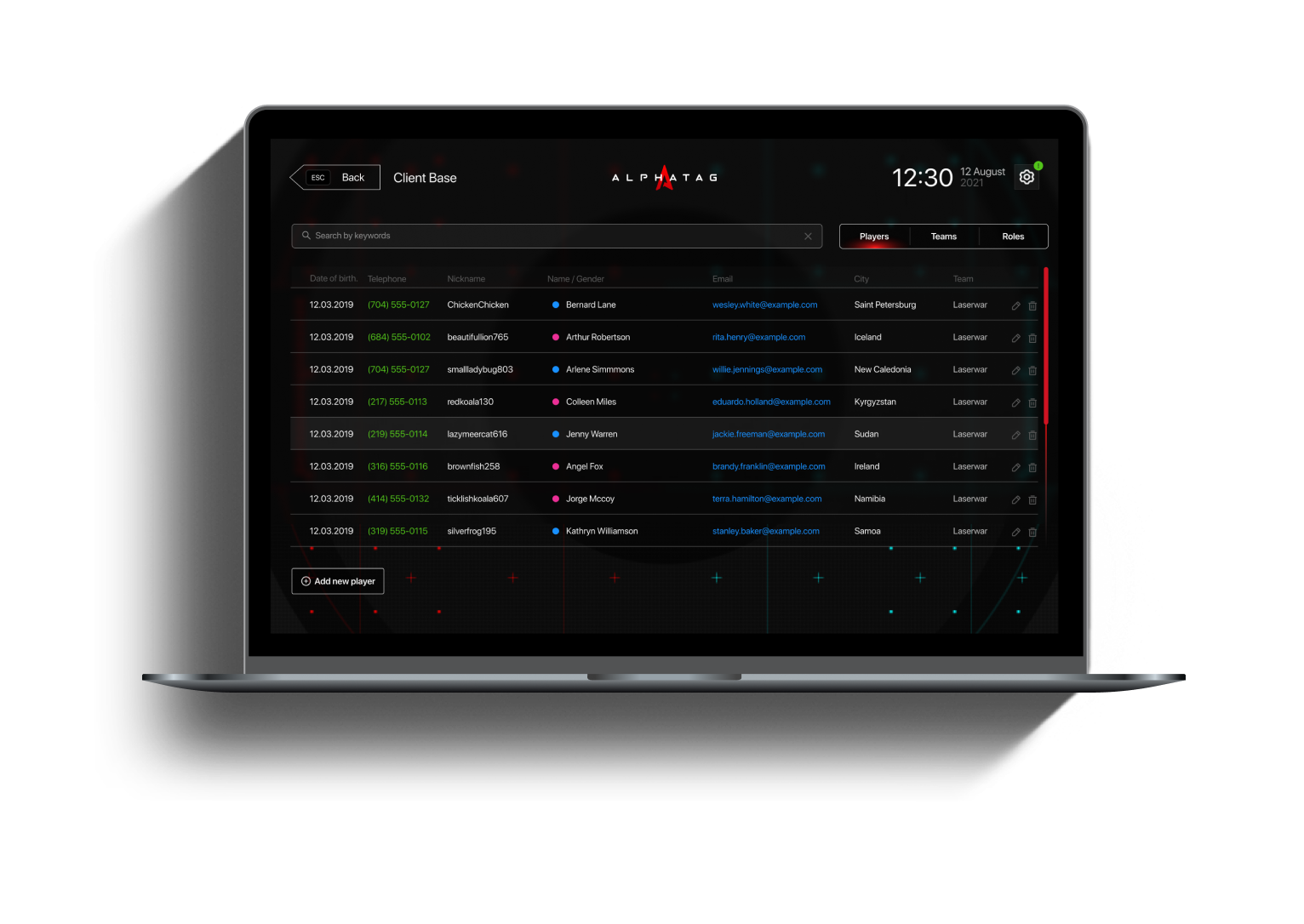 Premium Business Solutions

Alphatag Server

The task of the LASERWAR team is to take care of its customers and constantly improve the product. We look forward to your feedback – write and call to us. We wish you interesting and safe games!