The Friday update of the Alphatag has been prepared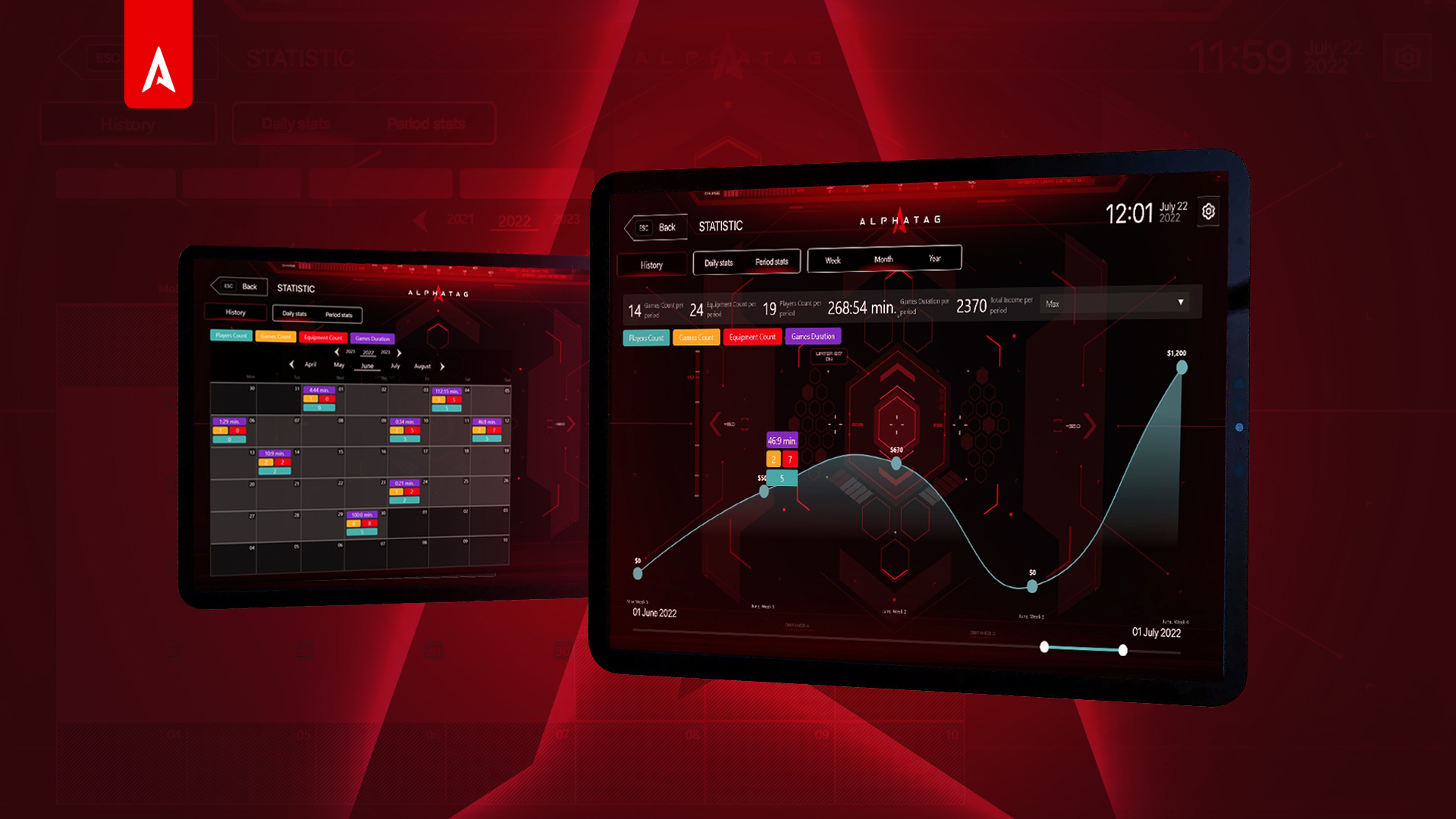 We completed the working week with an upgrade of software and firmware.
Traditionally, the update includes two parts: firstly, it is the correction of errors and bugs, and secondly, it is the expansion of the functionality of the software and the addition of certain features.
So, about everything in order. In the new version of the Alphatag server (v. 1.11.12), a bug has been fixed that sometimes interferes adding "Digital Flags" to the started game. Many of the users, as it turned out, often use this feature, thereby introducing variety into familiar scenarios. Now, when adding "Digital Flags", there will be no errors, the gameplay will not be disrupted. The second bug caught up with those users who play a large number of games. The more records were saved in the "Session History" section, the slower the application started and worked. Thanks to the carried out optimization, our programmers solved this problem as well.
The main innovation of the software is the so–called fiscal data, which will help administrators, owners of laser tag clubs to view statistics on played games and earned money directly in the application. In other words, a CRM system is in the Alphatag server.
At the end of the game session, the application will offer to save all the necessary information: the number of players; the pieces of equipment used in the game; the duration of the session; the earned amount.
In the future, this data will be displayed in the "Session History" section.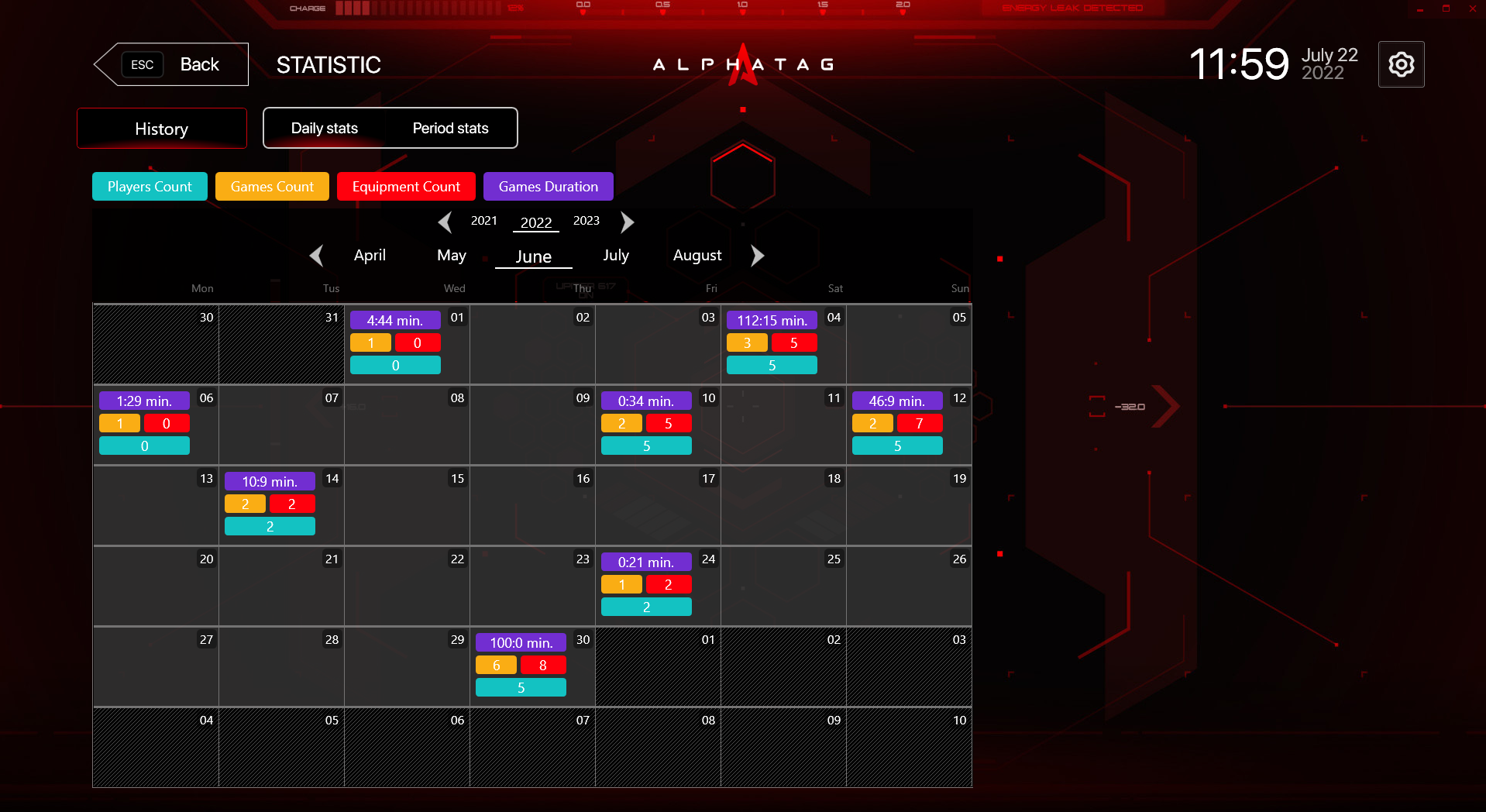 According to them, it will be possible to evaluate the work of the club in certain periods of time.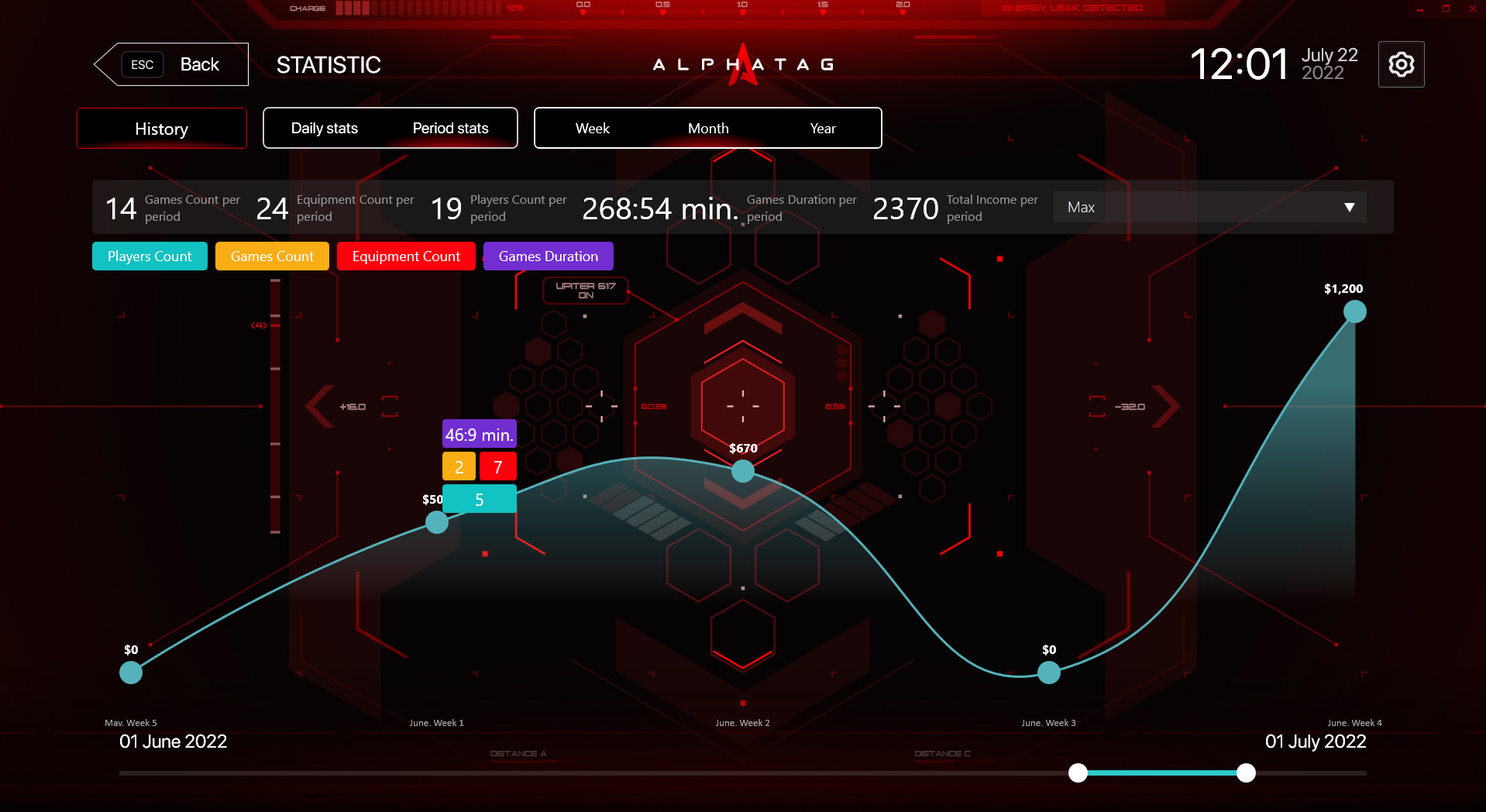 Besides the software, the firmware for the defeat sensors has been corrected. At the request of some clients, the vibration of the headband is disabled when the player is virtual dead. Previously, it was always active. Now, if the vibration mode is set to "off", it will not work.
The Alfatag software update is already available, the latest firmware versions have been uploaded to the website.